Ensure a Safe & Long Life of Electrical Accessories and Cable Network Through Powermac Cables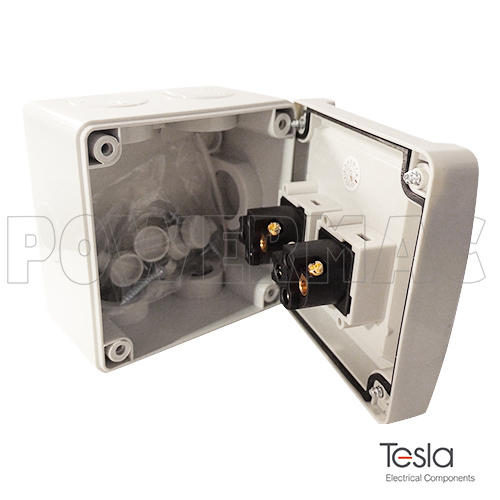 Whether in houses, offices, or industries, wires and cables are required almost everywhere for electrification. It is the basic essential of every electrical fitting as a mandatory product to complete the electrical circuit. People need to understand the importance of good quality wire and cable, as inferior quality can give rise to many risks and warnings such as accidents that involve electric currents.
In this blog, we will discuss some of the reasons which you can take care of in the future with your electrical power outlets such as sockets, cables, and waterproof switches.
You need to ensure a safe operation for at least some time during such outbreaks. For this reason, Powermac Cables Australia stocks electrical accessories for the modern-day explosions after extensive research. It came up with more than 180 electrical accessories to safeguard you from a dangerous situation in your home, office, and other commercial areas.
Powermac Cables offers a wide range of electrical cables and accessories, conduits, circuit protection devices, conduit & ducting products, lighting products, reliable industrial cable products, switchboard enclosures, switchgear, and many other accessories. We use high self-extinguishing materials and realize constructive solutions that contrast the fire propagation. All of our products are manufactured to meet the strictest guidelines and standards in the industry.
There are generally two types of wires: copper and aluminum. We provide good quality electrical wire and cable that comes in different sizes, types, colors, applications to match different needs and requirements. There are many types of wires and cables available in the marketplace, designed for application ranging from transmission and communication to heavy industrial and residential use.
We bring you some of the best appliances that can save on power and money as we have programmed these to run on less power thus reducing the consumption of power, ultimately cutting down on your costs.
At Powermac Cables, we have been supplying the Australian market with electrical cable since 1997. On the whole, we are the best bet to deal with the modern-day explosion of electrical accessories responsibly. Go for quality products at affordable prices to give you ultimate user satisfaction and relief. From start to finish, we guarantee your satisfaction. Powering Australia whilst empowering people is the core of Powermac Cables' success. We strive to be the number one choice of the electrical community. Buy online today. Feel free to call us on toll-free 1800 100 000.
---
Leave a comment