Why Should You Upgrade to LED Flood Lights?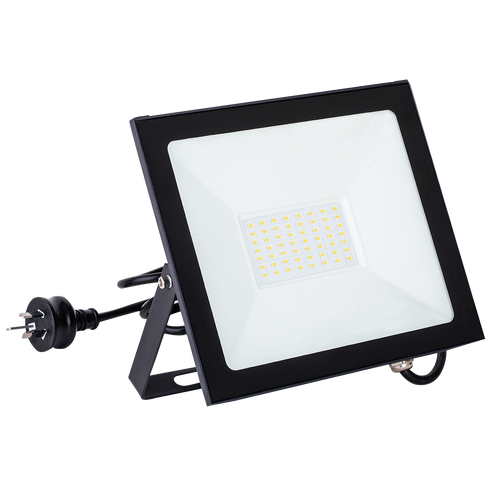 It is not at all a question now why you should upgrade your conventional HIDs to LED floodlights. However, if you still have questions about LED floodlights then you are at the right place because in this article you will get all your questions answered.
#1: Is it worth investing in LED floodlights?
Absolutely!! Here is why it is worth investing in these lighting fixtures. Look at the five major benefits that you will have from LED floodlights:
i: Cost-effective: If you're upgrading the conventional floodlights to LED floodlights, the initial installation cost may be a little higher but they consume up to 90% less energy. Hence, electricity consumption will be less and a lot of money can be saved in the long run.
ii. Durability: LED floodlights definitely last longer than their traditional counterparts. So just install it today and forget it for the next 5 years. They'll last up to 50,000 hours, and many of them come with 5 years of warranty saving you yet more money.
iii: Operating Temperature: The technology adopted in LED floods is meant to dissipate a much lower running temperature. You will always get cool bright white light even after using it for hours. It prevents the wiring inside the enclosure from heating and a long lifespan is achieved.
iv: Wide Beam Angles: Doesn't matter if you're to illuminate a car park, a garage, or any commercial or industrial environment, LED floodlights will give you a wide beam angle for better and higher coverage.
v: Works Well In All Weather Conditions: The NEO LED Flood Lights by Powermac Cables to come with waterproof and dustproof IP65 casings to perform better irrespective of the weather conditions. Depending on the lighting requirements, you can choose from the LED floods between 30w to 200w.
#2: Does it meet my lighting requirement?
You don't need to compromise with the lighting level. Rather it gives more prominent, bright, and attractive light compared to the halogen floodlights. If you need high-intensity light then go for LED floodlights with higher wattage, while consuming a lot less energy. In fact, the 'lumens per Watt' value of the LED floodlights are considerably higher than their halogen alternatives.
#3: Can I dim the LED floodlights?
Not always but some LED floodlights are dimmable. If you need it to make sure that you check the product specification while purchasing.
#4: How to choose LED floodlights?
If you're not sure about how to choose then look at these features to make a better choice:
Brightness: Depending on the application area you can choose from a variety of watts starting from 10w to 200w. The higher the wattage the better the lighting capacity.
Sensor Options: LED floodlight with additional security and efficiency options, such as a distance sensor, automatic time-mode, or daylight sensor. Depending on the sensor technology the light functions and keeps you free from any manual operation. It even helps to ensure the long life of the LED floodlights.
Colour options: LED floodlights are able to cast warm white and cool white color options. Warm white makes the environment attractive whereas cool white light is best for security lighting.
Design: They come in different designs. So looking at the space of the installation, you can choose the slim or the bulkier one. Both of them offer better light but this feature allows you to fit them to any size of space available to you.
We believe the above information is good enough that you need to make an informed purchase. Last but not the least, make sure all the purchases you make should be from a trusted brand. If you are looking for a wholesale supplier of LED floodlights in Australia, you must contact Powermac Cables. They supply a range of lighting solutions, cables, electrical accessories, etc. across the continent.
---
Leave a comment