Discover High-Quality Circuit Protection Devices in Australia to Improve Home or Business Safety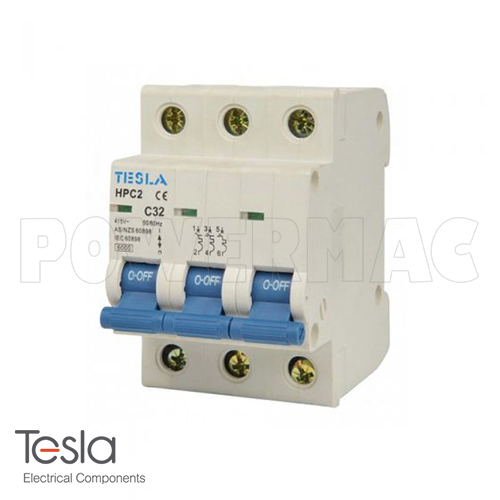 Due to the relative unpredictability of today's technology, circuit protection is an absolute must in design that needs to be reliable. Circuit protection is a major component to consider when designing electrical and electronic equipment. The main purpose is to protect both the equipment and operator should a circuit overload occur.
This blog will look at circuit protection as a whole, and how different types of damage can be reduced.
Powermac Cables is the leading supplier of circuit protection devices that supply Australia-wide with low clamping voltage, low capacitance, low leakage current, and offering robust protection to the industry's most stringent immunity standard. It came up with many electrical accessories to safeguard you from a dangerous situation in commercial areas. We hold a bulk amount of stock holding in our Coopers Plains, Brisbane warehouse to fulfill everyone's cabling requirement.
Electrical fires remain a major risk to life and property, which is why it's so important that adequate circuit protection is used on every electrical circuit in a property. From residential homes to commercial buildings and industrial units, protection is required to keep people safe and reduce the risk of fire. Although electrical safety has improved significantly over the years, this is in part due to circuit protection. While it's easy to take our safety for granted, installing effective products should always be a top priority in any type of property.
There are many things to consider when it comes to choosing the right type of circuit protection device. Safety is an absolute priority for us here at Rubber Box, and we protect each of our power distribution boxes fully with an absolute minimum level of earth leakage protection by default, which means your safety is always guaranteed.
Once we'll receive all the requirements, we will get started on getting a quote together, bringing you one step closer to receiving the products of your dreams. Go for quality products at affordable prices to give you ultimate user satisfaction and relief. From start to finish, we guarantee your satisfaction. Powering Australia whilst empowering people is the core of Powermac Cables' success.
We have been supplying the Australian market with electrical cable since 1997. Our innovative and market-approved products can easily be customized to meet the most challenging applications of your organization. We strive to be the number one choice of the electrical community in Australia. Get in touch with Powermac Cables today – let's form a partnership and start winning projects together! Feel free to call us on toll-free 1800 100 000.
---
Leave a comment